What Does Comprehensive General Dentist Dental Care Entail?
General dentistry includes the diagnosis, prevention, and treatment of diseases, disorders, and conditions of the oral cavity. Oftentimes, oral diseases and conditions can cause an unsightly smile. This is where our dental team excels in treating patients. We offer advanced general dentistry procedures and treatments in Burlington, NC.
Advanced general dentistry begins with comprehensive dental exams a minimum of two times a year. In other words, patients at our Burlington dentist office receive more than just teeth cleaning. Our dentist will perform a detailed examination of your oral cavity looking for tooth decay, weaknesses in restorations, gum pocket depth, missing teeth, gum or bone recession, or teeth deterioration.
We use state-of-the-art technology such as digital x-rays, 360-degree 3D cone beam scan, or an intraoral digital wand. The advanced CEREC dental technology provides an in-depth view of the areas that our keen eye cannot see. Often, a digital x-ray will provide insight into problems before turning them into a larger problem. Our range of dental treatments and procedures can protect your family's smiles for years to come.
Your Professional Dentist in Burlington NC
Monahan Family and Cosmetic Dentistry is an upscale practice in Burlington, NC. Our team is dedicated to promoting the dental profession and is committed to providing exceptional dental care. It is our mission to give everyone a good quality of life and excellent oral health with the attention they deserve.
In keeping with this commitment, our NC dentists and family dentistry professionals are able to provide treatment to patients regardless of age. Our talented dentists offer you many different dental services for your dental needs. We offer a variety of solutions to improve your smile and overall dental health.
We have an NC dentist who is devoted to giving you the care that you need and deserve. Monahan was a dentist from 2008 to 2010. His focus has been on a comprehensive family dentistry approach and developing meaningful relationships with each and every one of his patients.
Periodontal Maintenance Therapy
During a routine cleaning, plaque, and tartar above the gumline only will be removed. However, if periodontal disease exists, patients will undergo specialized care to prevent the return of gum disease. Patients diagnosed with periodontal disease will begin with a procedure called, scaling, and root planing to remove harmful toxins. Following, patients diagnosed with periodontal disease will continue with periodontal maintenance therapy every three to four months.
The removal of tartar and plaque above the gum line is essential to preventing periodontal disease. If not, the plaque turns into hard calculus buildup, which releases harmful toxins. If left untreated, the harmful bacteria will expand below the gum line. The harmful bacteria that cause gum disease may return within three to four months after the initial scaling and root planing treatment.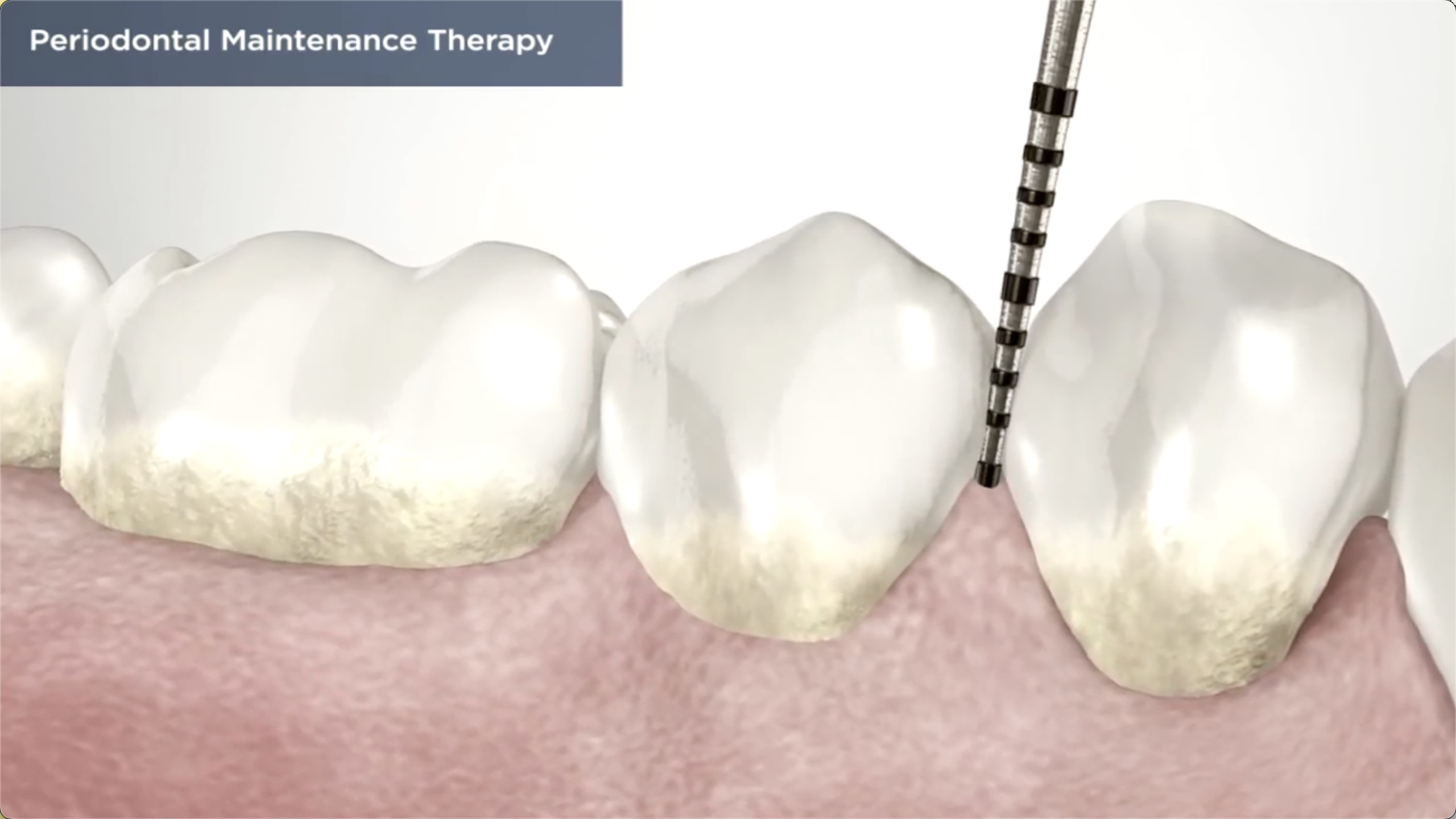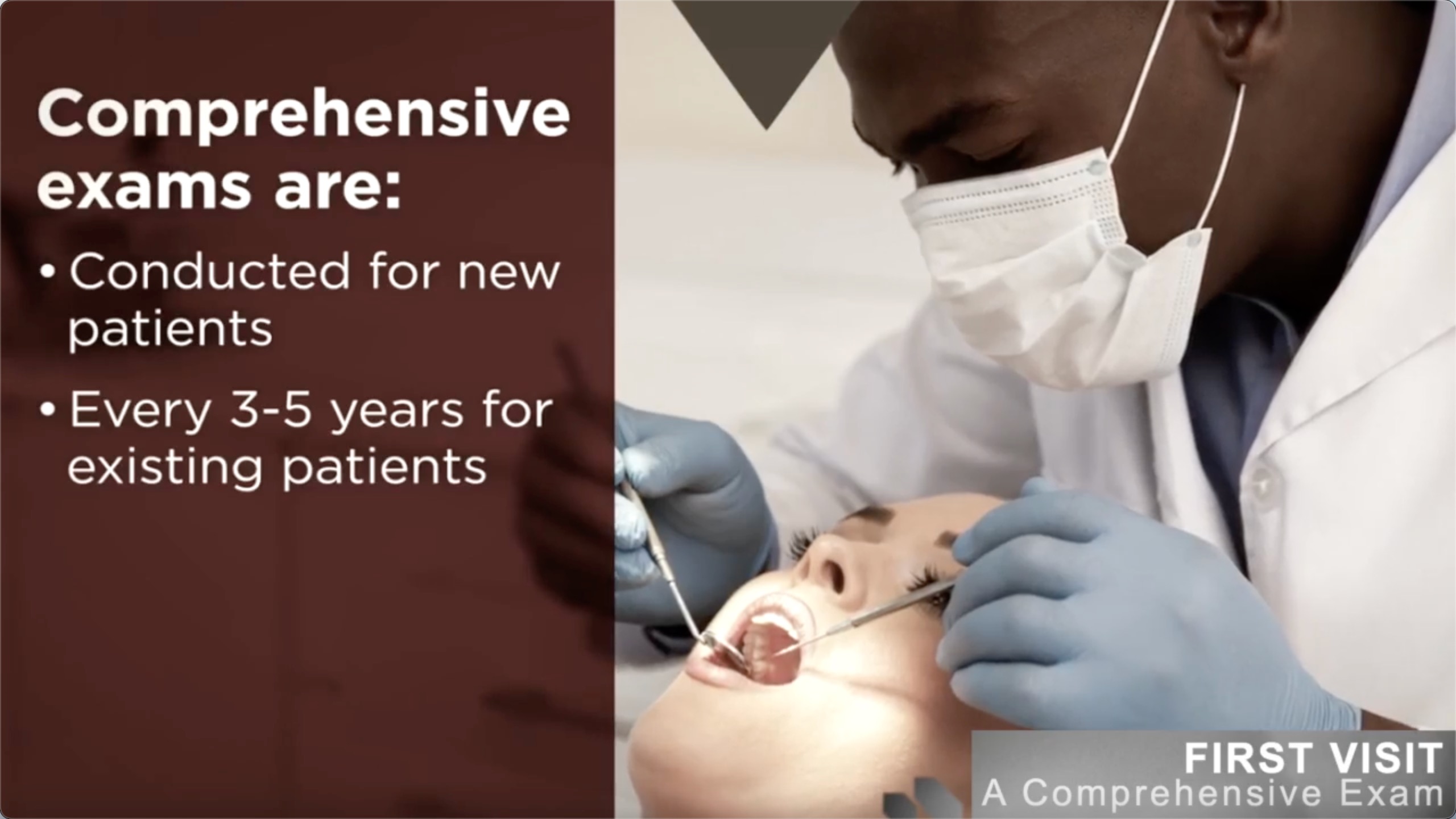 Comprehensive Dental Exam
Comprehensive dental exams may be recommended if it has been a substantial amount of time since your last visit to the dentist. Also, any major changes in your health history may trigger a comprehensive exam. After the initial comprehensive exam, often patients may continue with routine prophylaxis or prophy, also known as cleaning.
The porous nature of our teeth subjects them to decay. No matter how attentive a patient is to their oral health, oral diseases can develop. For that reason, a routine dental cleaning is only part of the visit to our Burlington, NC dental office.
—    
WITH ORAL ID®    
—
OralID® is an adjunctive screening device that uses a proven, optically based technology called, "fluorescence technology." OralID® fluorescence technology uses a blue light (435–460 nm) that provides the clinician an aid in the visualization of oral mucosal abnormalities, such as oral cancer and pre-cancer. It is easy to use and non-threatening to patients. Dentists and hygienists can use OralID® to increase the efficacy of oral exams while keeping patient costs affordable.

TMJ Disorder, a disorder of the jaw joint and surrounding muscles. Areas affected include the facial muscles that help you perform basic functions, such as chewing. In fact, symptoms of TMJ disorder may include migraines, earaches, or jaw pain. Our doctors utilize a variety of methods of TMJ disorder treatment, that may include an oral appliance or botox treatment.
The goal of TMJ disorder treatment is to stabilize the jaw. The stabilization of the jaw joint serves two purposes. The first is pain relief: when tense and overworked jaw muscles can finally relax, TMJ pain subsides. The second purpose is to help "reprogram" jaw muscles to hold the joint in proper alignment. It is important to seek treatment from skilled practitioners who have experience in successfully treating TMJ disorder.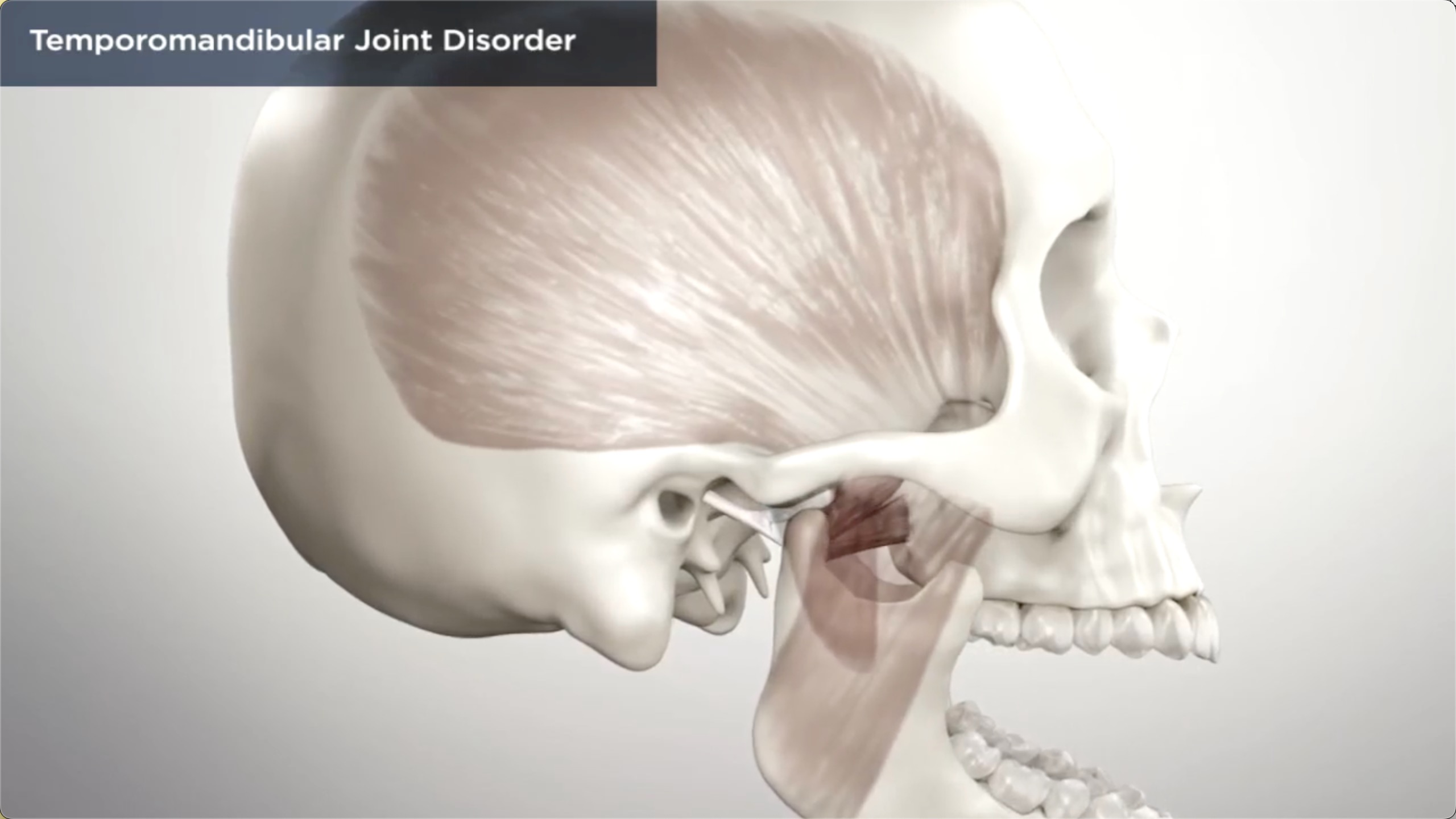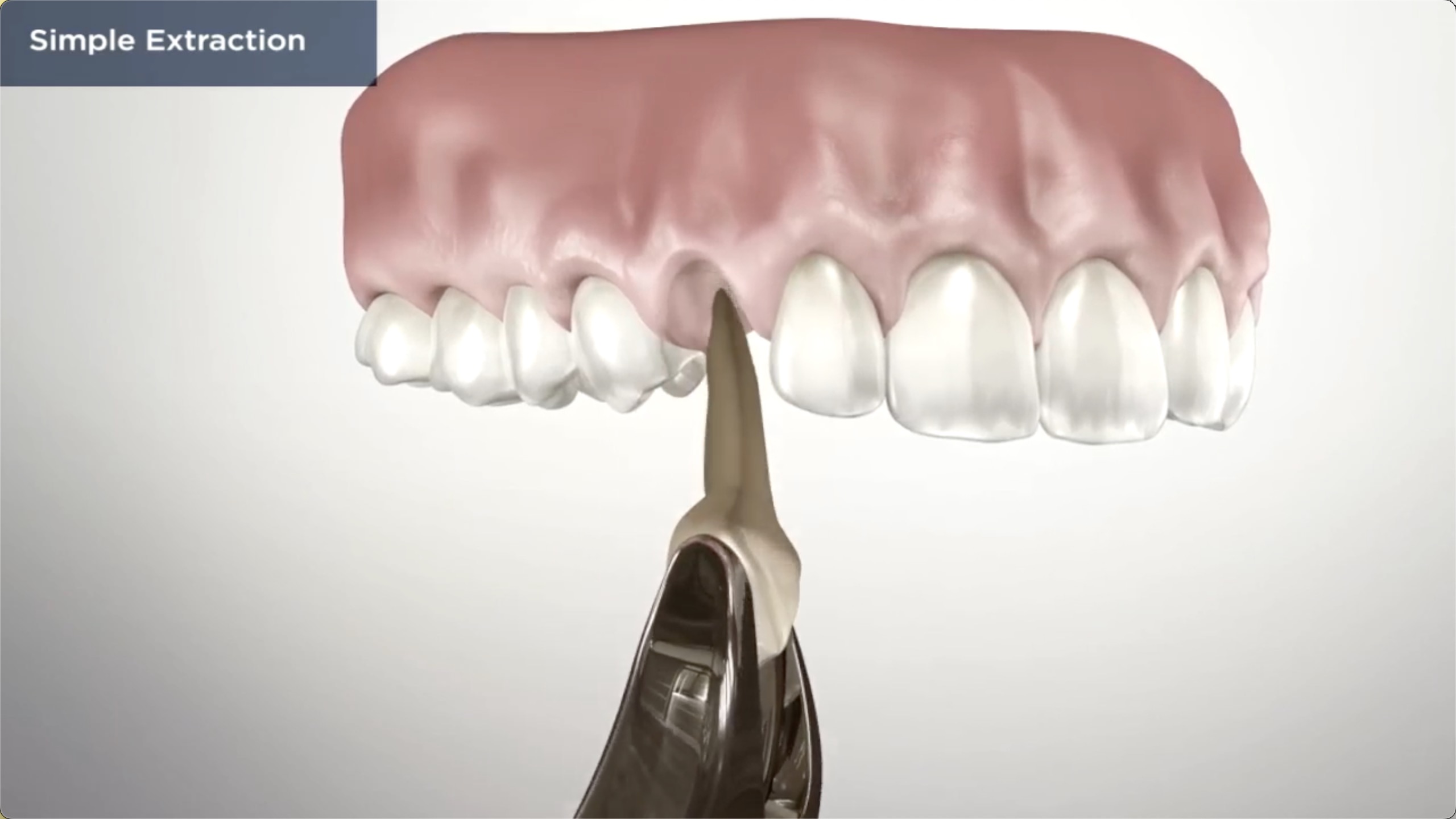 Tooth Extraction Procedure
The tooth extraction procedure varies slightly depending on whether the tooth is fully erupted or is partially or fully impacted. An impacted tooth is one that never erupts through the surface of the gums. Damaged, decayed, and infected teeth are generally not impacted. Typically, extracting a severely damaged tooth is less invasive.
Some reasons why tooth extraction is necessary may include, severe tooth decay, jaw deterioration, or dental trauma. Also, a wisdom tooth may need to be extracted that is not decayed. If your extracted tooth needs to be replaced, our dentists can provide high-quality dental restorations in Burlington, NC.
Emergency Dental Care in Burlington, NC
A patient who needs emergency dental care is feeling some sort of discomfort or has experienced trauma. Anytime you feel discomfort, contact your dentist. Generally, dentists provide emergency contact information on the dental office's voicemail or website. Oftentimes, a photo of the area where a patient feels discomfort may help your dentist determine the severity of trauma.
Whether the result of an accident or biting on a piece of food that's too hard, mouth injuries can cause teeth to become cracked, broken, or knocked out or dislodged. If left untreated, a dental emergency can lead to more serious complications.
A cracked tooth, for instance, can leave a fracture in the tooth, a decayed tooth can cause a hole or opening in the tooth, and both are vulnerable to bacteria and decay, and may require a tooth extraction. A jaw injury or possible fracture needs immediate attention at your dentist's office or in the emergency room. Visit our dental office for emergencies!
""
Monahan
Family and Cosmetic Dentistry
8:00 AM – 5:00 PM
8:00 AM – 5:00 PM
8:00 AM – 3:00 PM
8:00 AM – 5:00 PM
Please complete the form below and one of our patient coordinators will get back to you in a jiffy. Alternatively, you may call our Burlington office at (336) 228-7576.