Periodontal maintenance therapy is specialized care to prevent the return of gum disease. Patients diagnosed with periodontal disease in Burlington, NC will begin with a scaling and root planing procedure to remove harmful toxins.
The harmful bacteria that cause gum disease may return within three to four months after initial treatment. Accordingly, patients will need periodontal maintenance therapy cleanings every three to four months.
The removal of tartar and plaque below the gums is essential to preventing periodontal disease. If not, the plaque turns into hard calculus buildup, which releases harmful toxins. The harmful bacteria will expand under the gums.
Once calculus grows under the gums, patients may experience symptoms such as itching, redness, and swelling of gum and bone tissue. As a result, periodontal maintenance is necessary to keep the gums and bone healthy and free of periodontitis. Otherwise, patients may experience bone loss, which can lead to tooth loss. Dr. Thomas Monahan provides high-quality dental implants in Burlington, NC.
Porcelain dental veneers are thin, medical-grade porcelain shells, designed to replicate the appearance of dental enamel. These restorations are placed on the front surface of teeth to conceal minor flaws. The lifelike porcelain can cover damage or staining, as well as lengthen or enhance the shape of teeth. Veneers can also hide minor misalignment for a straighter smile.
We offer both traditional and minimal-prep veneers. The minimal-prep option can provide significant enhancement while preserving more of your natural tooth structure. The right option for you will depend on your unique concerns and oral health. Our team can meet with you to help you decide the best treatment options for your smile.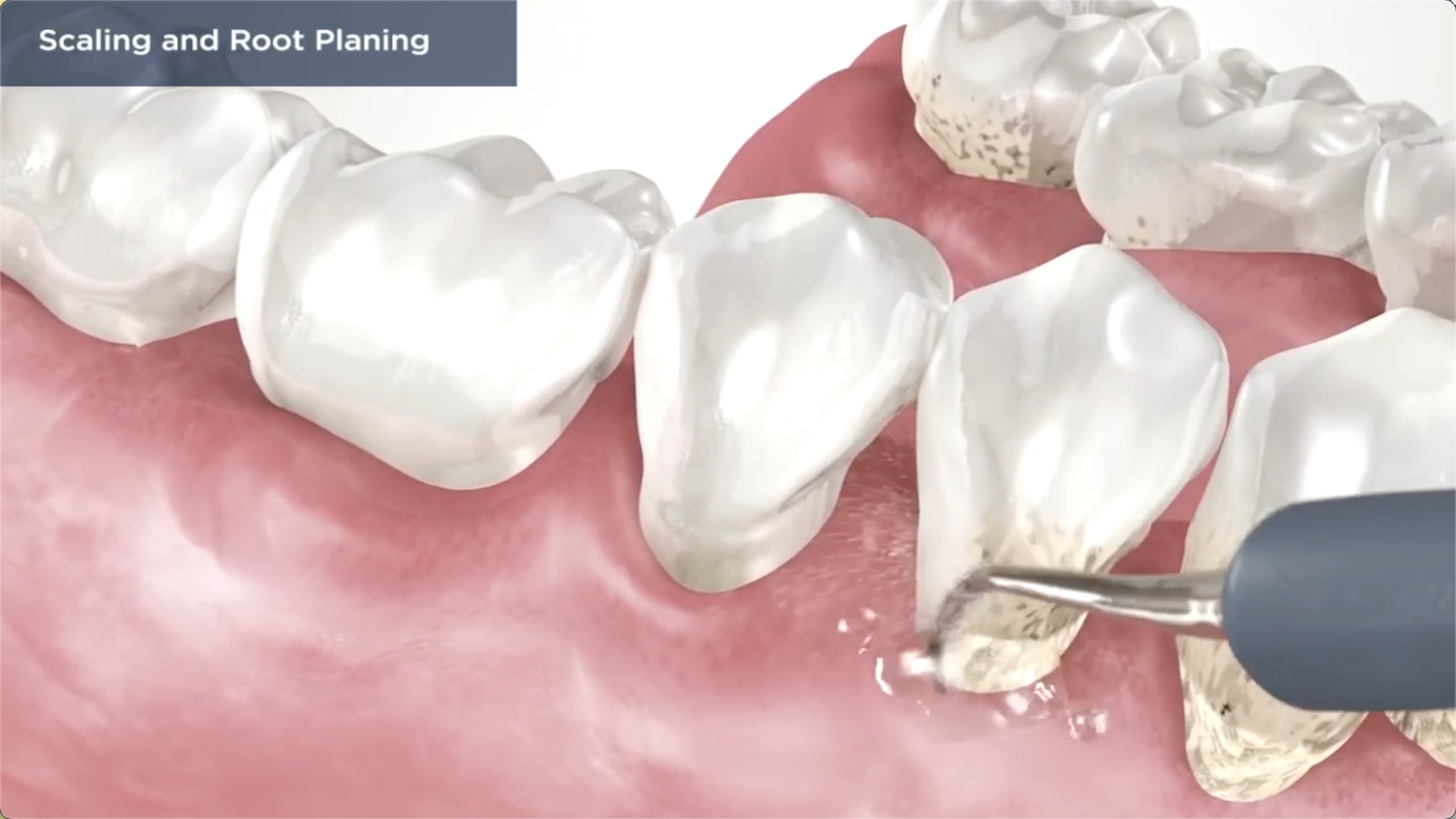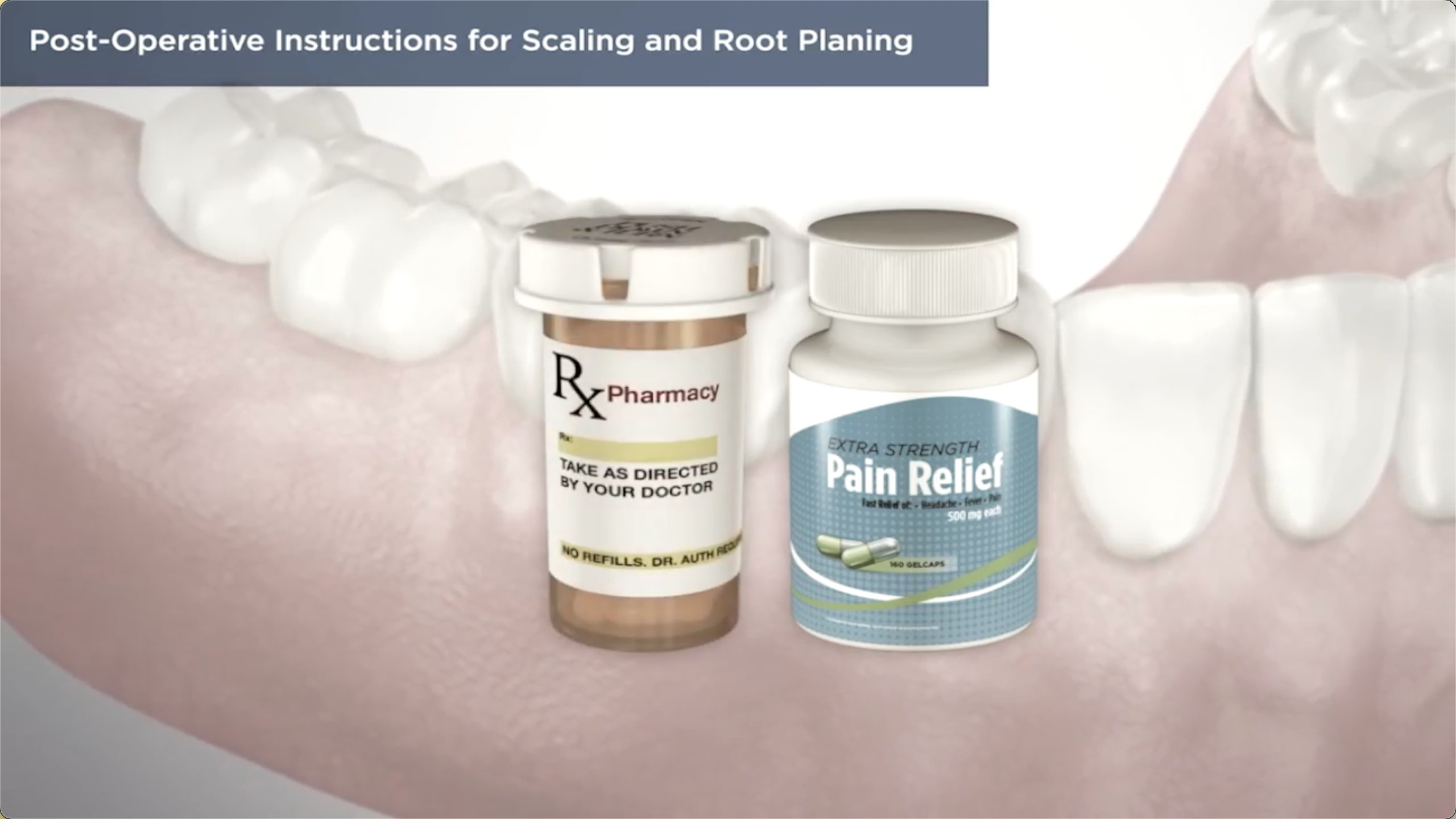 Post-Operative Recommendations: Scaling and Root Planing
Following your scaling and root planing procedure, it is essential to follow the recommendations of your doctor. Some of the suggestions may include:
Adhere to our doctor's recovery instructions for the type of anesthetic used.

Limit your physical activity for the first 24 hours.

Do not rinse vigorously for at least the first 24 hours after surgery, as this may prolong bleeding.

Do not smoke for at least a week, as this also slows healing and increases the risk of infection.
Routine Dental Cleaning vs. Periodontal Maintenance Therapy
Prophylaxis or routine dental cleaning is a preventive dental treatment where a dental hygienist cleans and polishes your teeth above the gum line. The American Dental Association recommends regular dental visits at intervals determined by a dentist. Most dentists recommend regular cleanings every six months. After all the regular dental visits, its purpose is to keep gum disease and tooth decay from developing.
On the other hand, periodontal maintenance therapy is the cleaning of your teeth above and below the gum line. Periodontal maintenance, also called periodontal therapy, is a specialized ongoing cleaning to prevent the return of periodontal disease. Typically, patients will visit our Burlington, NC dental office three to four times per year for deep cleanings.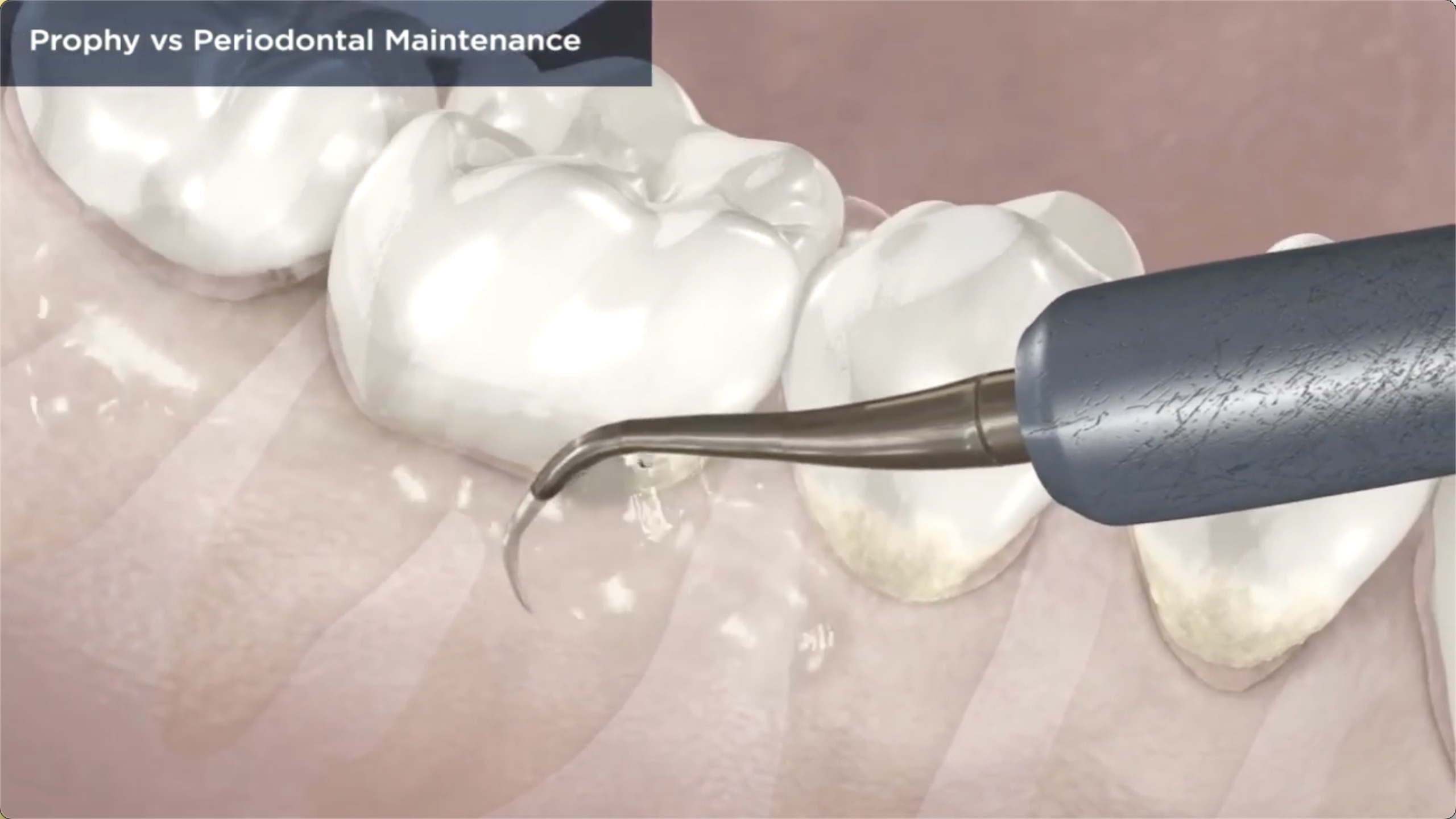 Gum Disease Treatment & Stages Of Periodontal Disease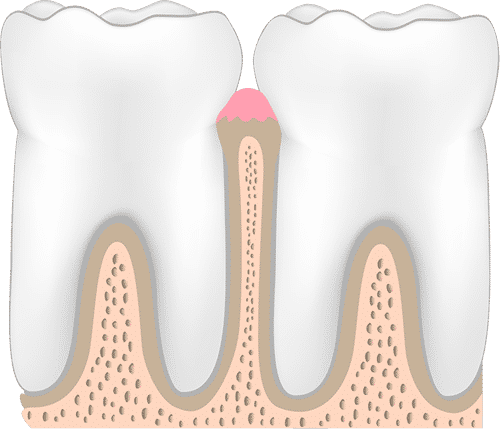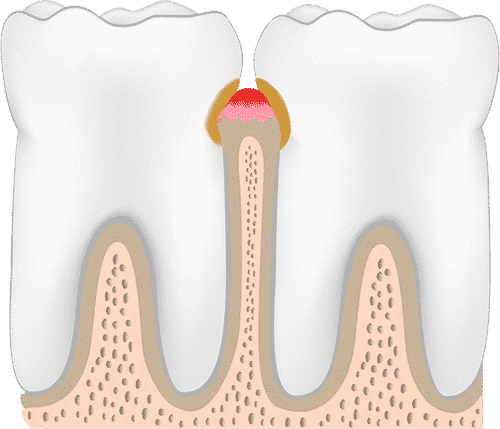 The development of gingivitis, the beginning stages of periodontitis.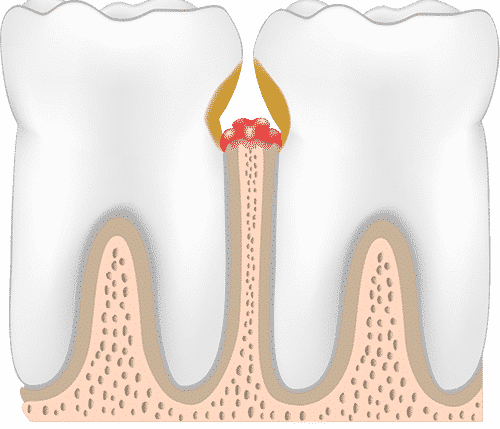 The development of periodontal disease.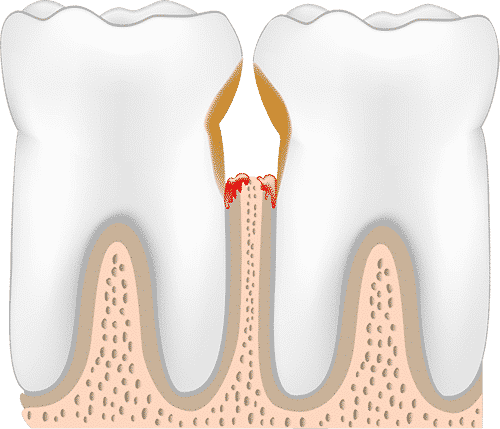 Developed periodontal disease.
How does Gingivitis Progress To Periodontitis?
Gingivitis is the beginning stage of gum disease. Essentially, gingivitis is a mild form of gum disease. Often, patients will notice irritation and redness of the gingiva, the gum tissue around the base of bleeding gums and the teeth. The tooth connects to your gums below the top surface of your gums.
Food and other particles can get trapped between your tooth and the gum tissue. Good oral hygiene which includes proper brushing and flossing can reduce your risk of infection of the tissue of the gums. Consistent, comprehensive dental exams from our dentist in Burlington, NC, Dr. Thomas Monahan can reduce your risk of gingivitis.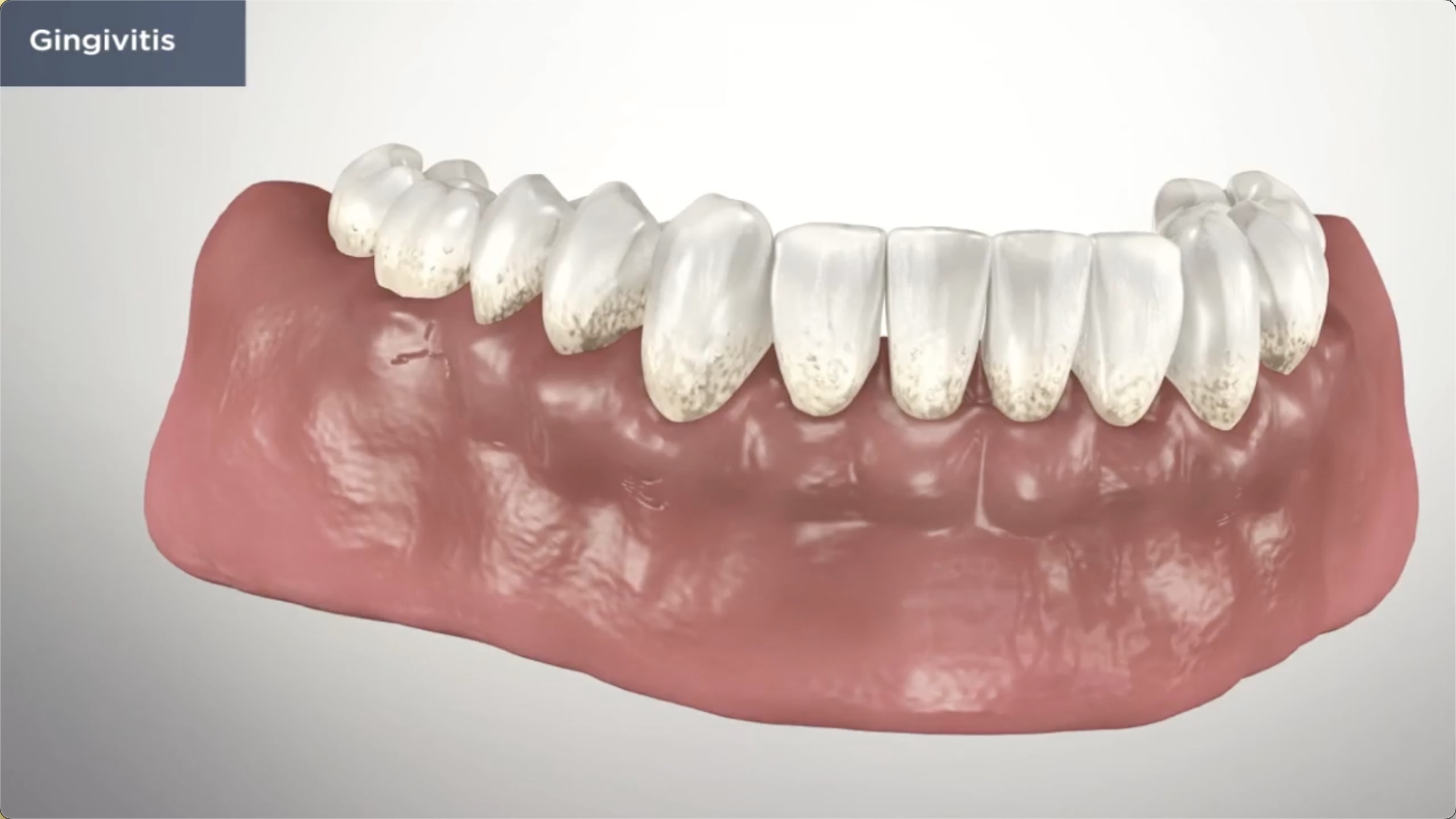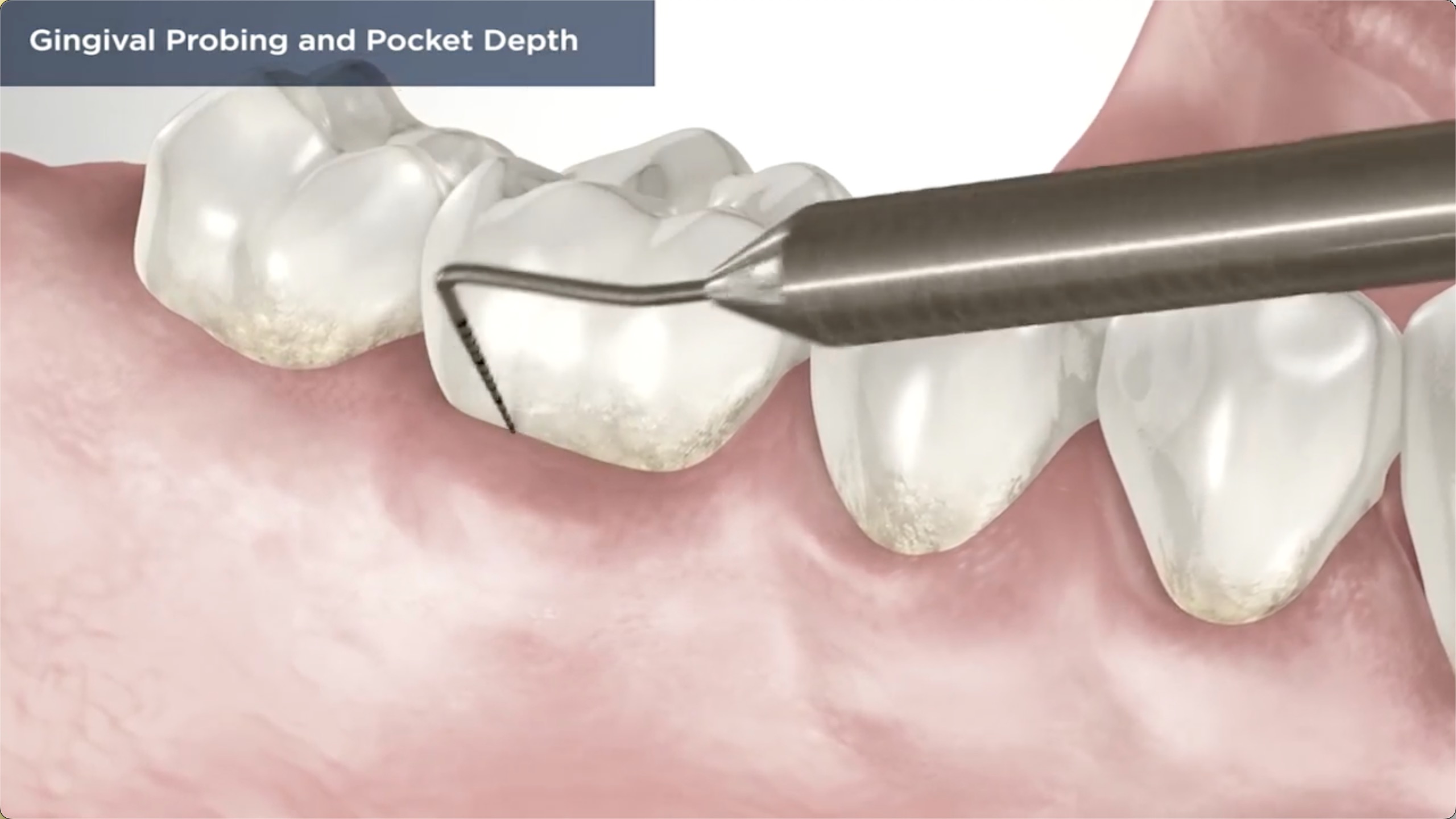 Periodontal Disease Leads To Bone Loss
Periodontal disease often referred to as gum disease, is the development of harmful toxins below the dentist and gum line. Gum disease begins with plaque and tartar that turns into a calculus buildup above and below the gum line. Most significantly, periodontal disease can lead to the destruction of your jaw bone and tooth loss.
Poor oral hygiene is not the only contributing factor to gum disease. Some medical conditions that trigger host antibacterial defense mechanisms, such as HIV and diabetes, will likely promote periodontal or gum disease as well.
Periodontitis, Advanced Gum Disease
Periodontitis is the most advanced form of gum disease. If left untreated, periodontitis can lead to gum recession, loss of bone, and tooth loss. Not to mention, periodontitis is connected to heart disease and other systemic diseases.
Periodontitis is a grave gum infection that can jeopardize the health of your teeth. Thankfully, your Burlington, NC dentist, Dr. Monahan can restore your oral health. If you have suffered tooth loss, because of periodontitis, Dr. Monahan can replace missing teeth with dental implants or implant-supported restorations. Additionally, Dr. Monahan is experienced in bone grafting, which may be required before implant placement.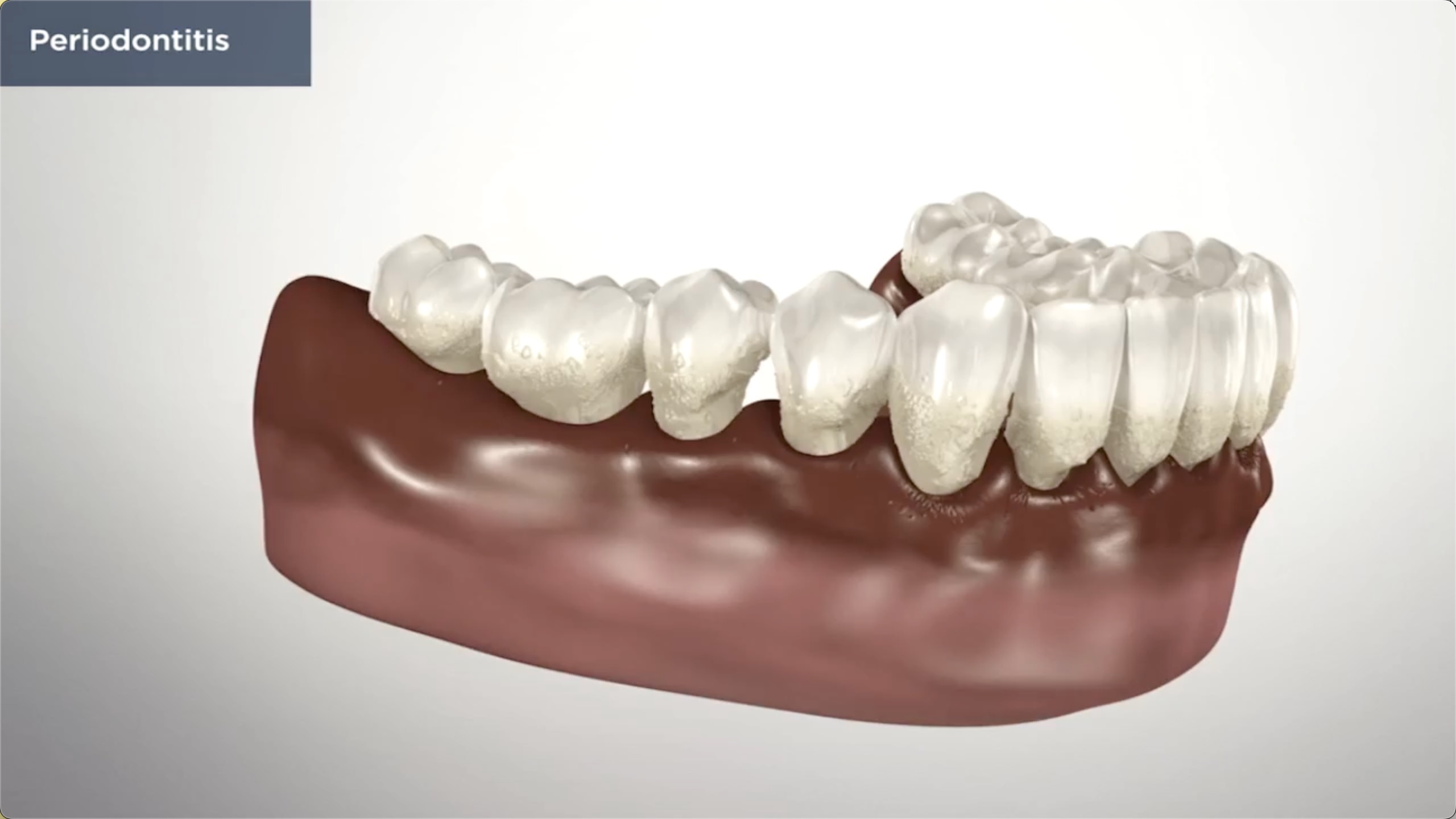 Periodontal Therapy Burlington NC: Restoring Healthy Smiles with Monahan Family & Cosmetic Dentistry
Periodontal therapy plays a crucial role in maintaining optimal oral health, especially when it comes to addressing gum disease and its effects on the underlying bone and soft tissue. In Burlington, NC, Monahan Family & Cosmetic Dentistry stands out as a trusted provider of comprehensive periodontal care, offering effective solutions to combat oral health issues and restore healthy smiles.
One of the most common signs of gum disease is bleeding gums, which occurs due to the inflammation caused by bacterial plaque buildup along the gumline. If the gum graft is left untreated, the infection can progress, causing damage to the root surfaces and supporting bone. We emphasize the importance of early intervention to prevent the advancement of gum disease.
During periodontal therapy, the skilled dental team at Monahan Family & Cosmetic Dentistry focuses on removing plaque and tartar above and below the gum line. This deep cleaning process, also known as scaling and flossing or root planing, helps eliminate bacteria and toxins from the periodontal pockets, which are spaces between the gums and teeth in the presence of gum disease.
By addressing these deep pockets and promoting proper healing, periodontal therapy can prevent the progression of gingivitis to more advanced stages of gum disease. Regular visits to your dentist for professional cleanings and thorough examinations can detect early signs of gum disease and ensure timely treatment.
When it comes to periodontal therapy, early intervention is key. By seeking timely treatment from the experienced team at Monahan Family & Cosmetic Dentistry in Burlington, NC, patients can effectively manage gum disease, protect the underlying bone, and maintain healthy gums and teeth.
Don't let gum disease go unnoticed; schedule an appointment today to take control of your oral health and restore your smile's natural vitality.
""
Monahan
Family and Cosmetic Dentistry
8:00 AM – 5:00 PM
8:00 AM – 5:00 PM
8:00 AM – 3:00 PM
8:00 AM – 5:00 PM
Please complete the form and one of our patient coordinators will contact you soon. Alternatively, you may call our Burlington office at (336) 228-7576.