Restorative dentistry consists of the diagnosis, prevention, and treatment of oral diseases. Ultimately, our goal is to save natural teeth. Fortunately, patients have options to replace missing teeth in Burlington, NC. Dr. Thomas Monahan offers options to restore the form and function of your smile.
Broken, cracked, chipped, or otherwise damaged by decay or trauma qualify for a dental restoration procedure. Dental restorations repair the form and function of damaged teeth, which is different from cosmetic dental procedures that improve the appearance of teeth, not necessarily the function of teeth. Sometimes, a treatment plan includes a combination of restorative dentistry procedures and cosmetic treatments to improve a patient's smile.
Restorative Dentistry | Dental Implants
Dental implants offer unique stability and longevity in replacing a single tooth. Similarly, multiple implants can support a dental bridge or dentures, known as implant-supported restorations.
Fortunately, Dr. Monahan provides patients with the convenience of implant design, placement surgery, and restoration in Burlington, NC. Receiving a dental implant is a process that may require procedures before implant placement.
After necessary procedures, Dr. Monahan will perform dental implant surgery and a temporary crown, which is outpatient. In the following months, the jawbone will integrate with the implants in a process known as osseointegration. Once this process is complete, you will return to our office so that we will attach permanent dental restorations to your implants.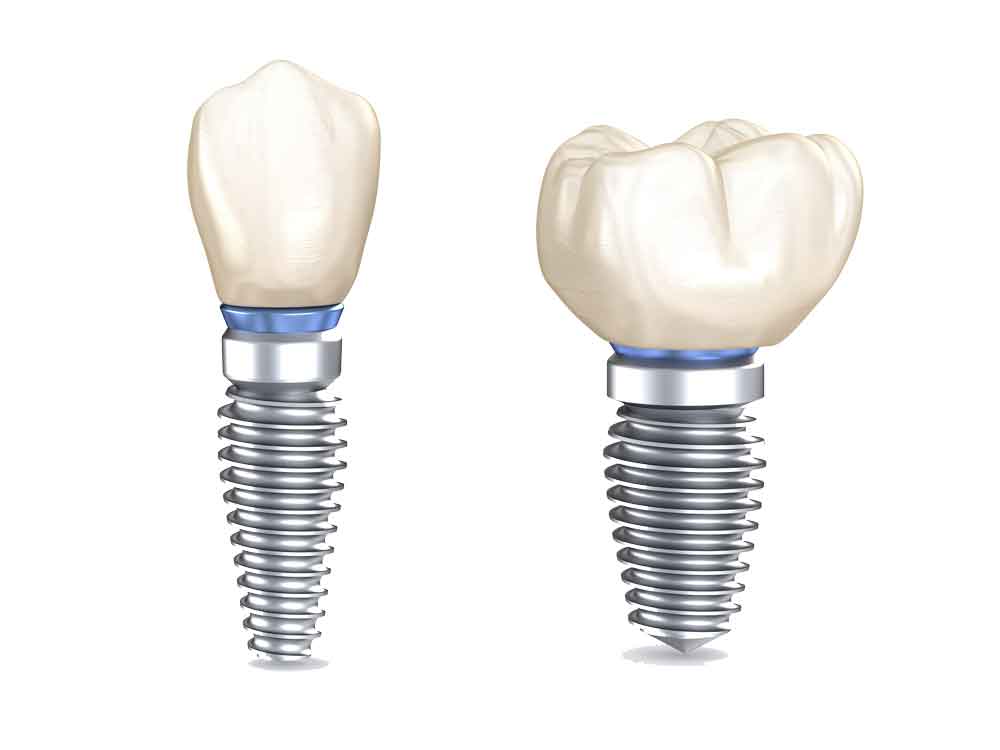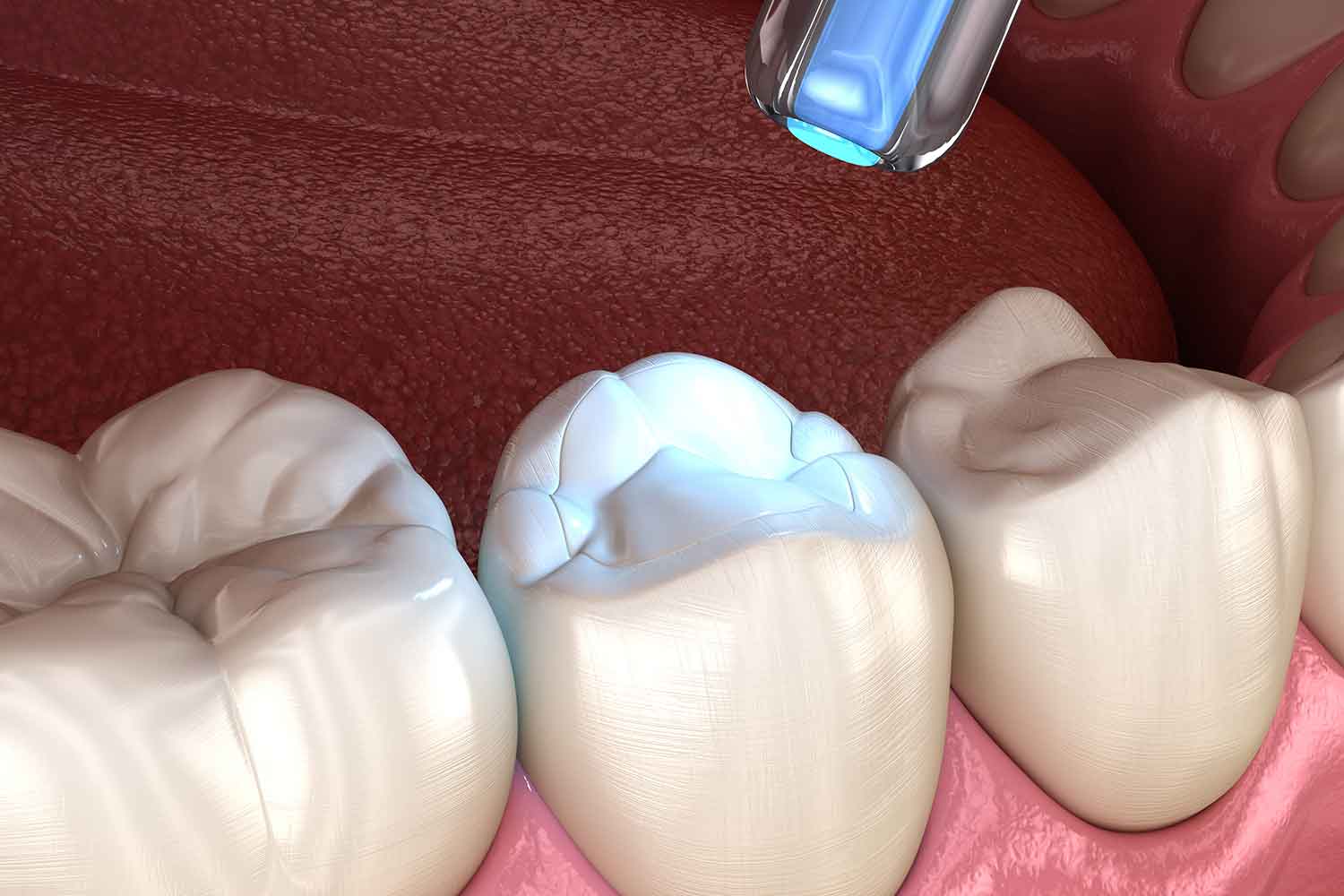 Tooth Colored Dental Fillings
When a patient has a cavity, the dentist will remove the decayed portion of the tooth. A dental filling replaces the removed part of the tooth.
We prefer to use tooth-colored, custom-shaded composite resin rather than amalgam (metal) fillings. As a result, patients maintain a naturally beautiful smile, even after cavities. Composite resin fillings consist of a unique form of durable, long-lasting plastic that is mixed with glass particles to create reflectivity.
We use air abrasion rather than the traditional dental drill to prepare teeth for fillings. Air abrasion is quieter and more relaxing for patients. If decay exists only on the outer surface of a tooth, air abrasion does not require anesthesia. Rest assured, we always aim to implement the least invasive and most comfortable dental restoration treatment for our patients.
Patients missing several teeth could enjoy a dramatically enhanced quality of life with dentures. Dr. Monahan offers a variety of dentures in Burlington, NC.
For example, we provide partial dentures to replace multiple missing teeth across a portion of an arch. However, traditional dentures can replace all teeth on the upper arch, the lower arch, or both arches. A full set of removable dentures rely upon natural suction or denture adhesive to remain in place.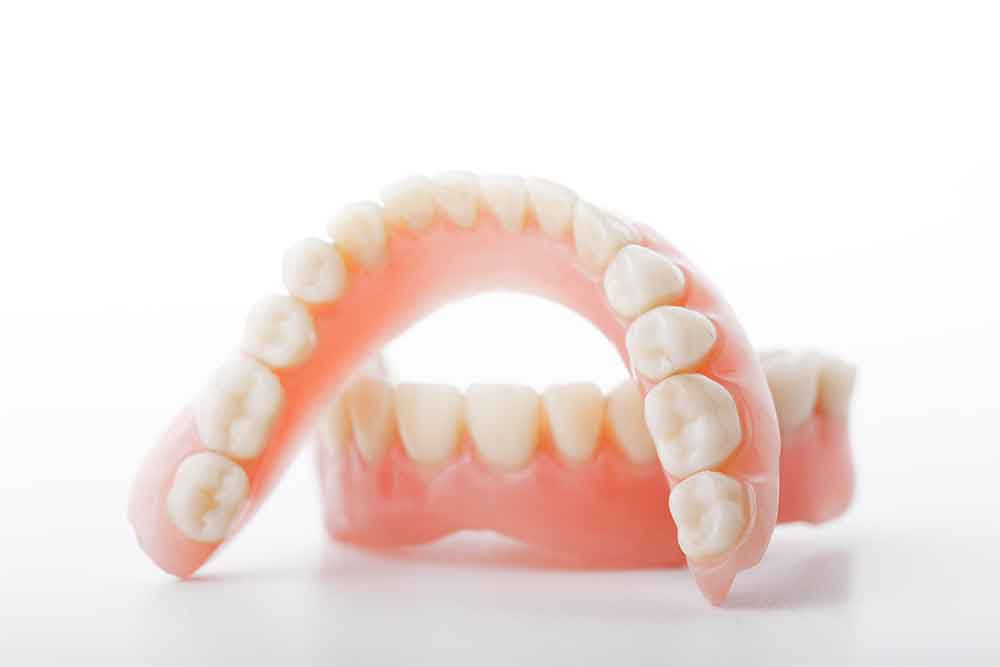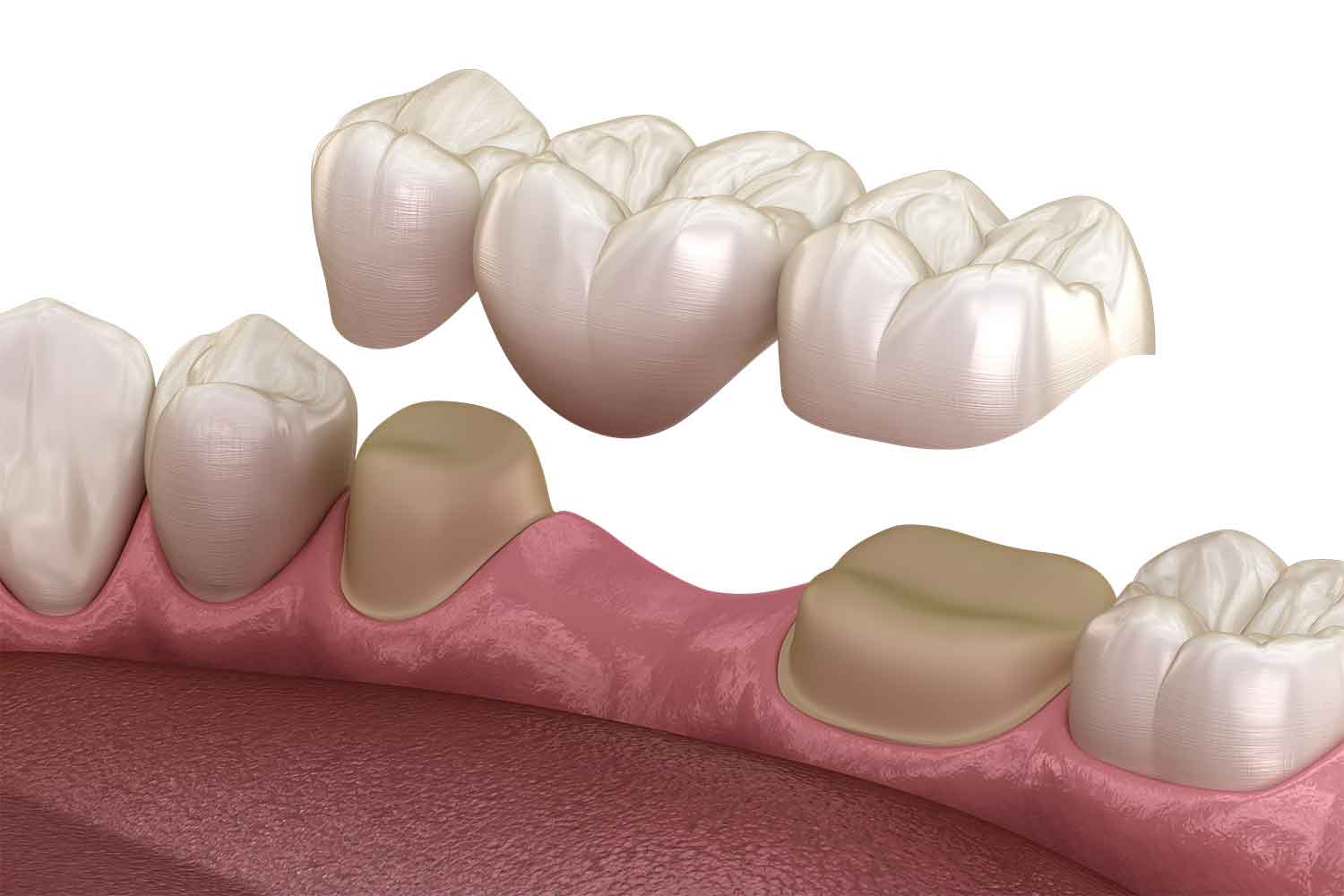 A dental bridge uses one or more adjacent teeth to the gap left by a missing tooth. Typically, the bridge fills a gap consisting of one to three consecutive missing teeth. As an illustration, a dental bridge consists of two crowns with a set of artificial teeth, called pontics affixed in the middle.
There are several different types of dental bridges. For example, a traditional bridge is secured by attaching the two supporting dental crowns to healthy teeth at both ends of the gap. Similarly, a maryland bridge framework attaches to one neighboring tooth. Patients may opt for a traditional bridge, maryland bridge, or an implant-supported bridge.
Dental crowns are tooth-shaped restorations made to match your natural teeth. For the convenience of our patients, we utilize our in-office CEREC® machine to fabricate custom, tooth-colored same-day dental crowns. CEREC combines computer-aided design with a milling unit to sculpt custom dental restorations from ceramic blocks.
With Dr. Monahan's outstanding care, patients enjoy a beautiful smile and improved oral health. Typically, patients can plan to receive a same-day crown in Burlington, NC in about two hours.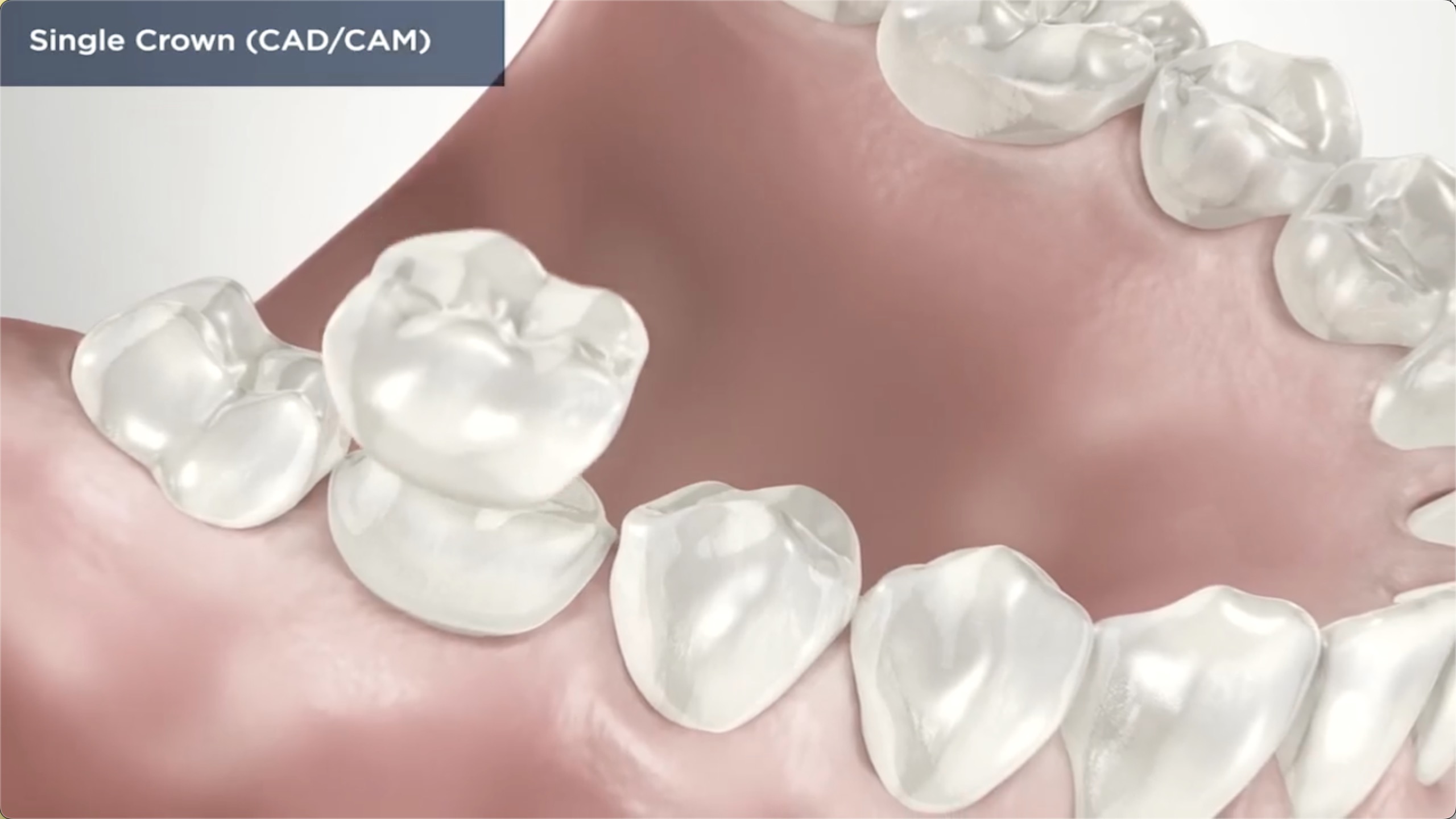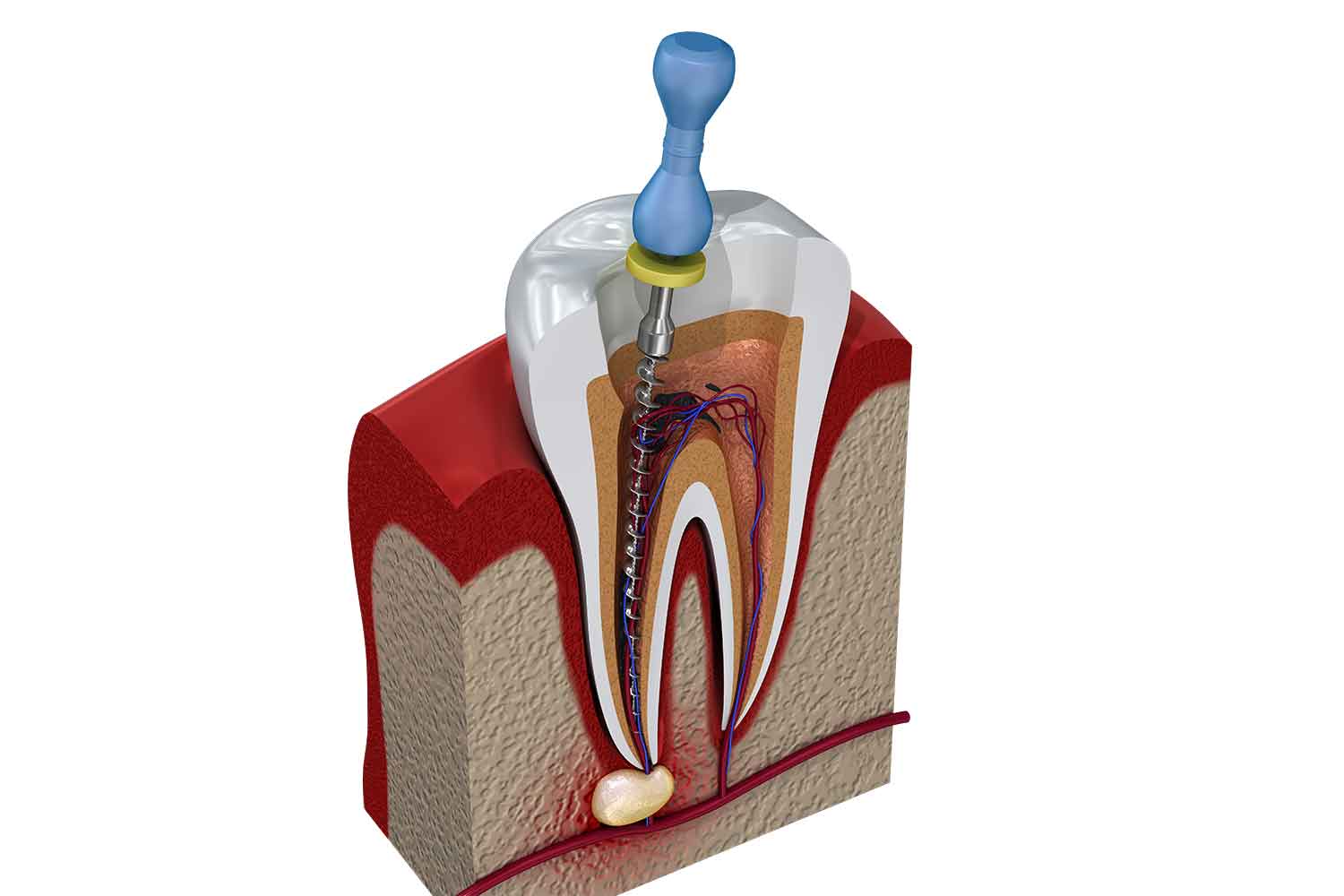 Root canal treatment can relieve patients from dental pain and save a tooth from disease or disorder of the tooth's pulp. When the inside of your tooth (the pulp) becomes infected as a result of a damaged tooth. Teeth become damaged from defective crowns, cracks, chips, or deep tooth decay that are left untreated. Although a tooth may become damaged from dental trauma or injury, not from chips or cracks.
If the damaged pulp is not untreated, patients may experience pain and eventually lead to an abscess. Keep in mind, a root canal is often the last option to save your infected tooth. Generally, a dentist has tried other dental restorations before recommending a root canal treatment.
A dental inlay or onlay is a custom dental restoration fabricated in our Burlington office. Inlays and onlays are indirect ceramic restorations designed to restore form and function to a tooth. When repairing a cavity, an inlay can restore your tooth more durably than a traditional filling, while also mimicking a tooth's natural shade.
An onlay can rebuild a tooth that has damage to one or more cusp. This dental procedure can restore optimal shape and function while saving as much of the natural tooth as possible. Also, inlays and onlays will generally last longer than a large dental filling.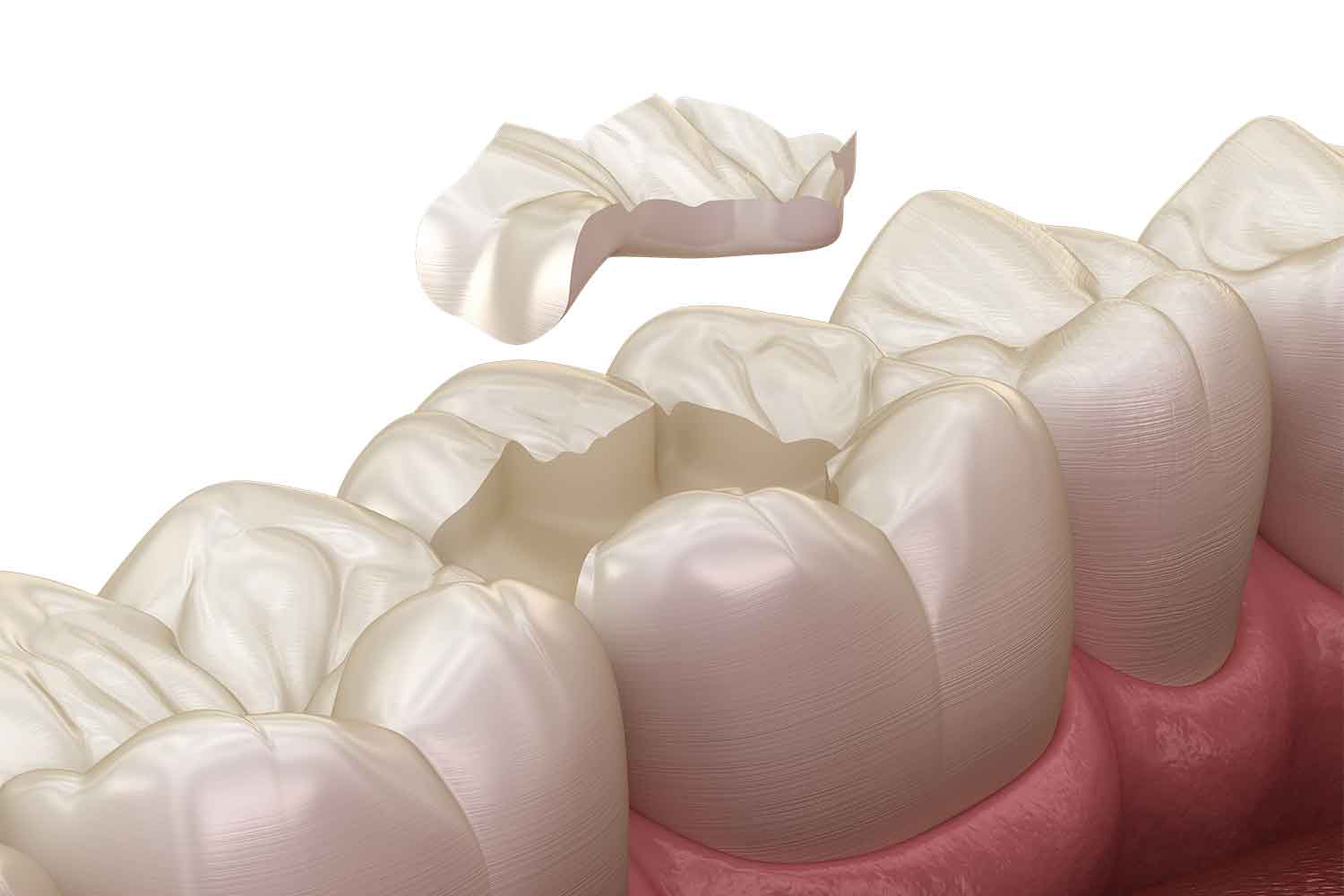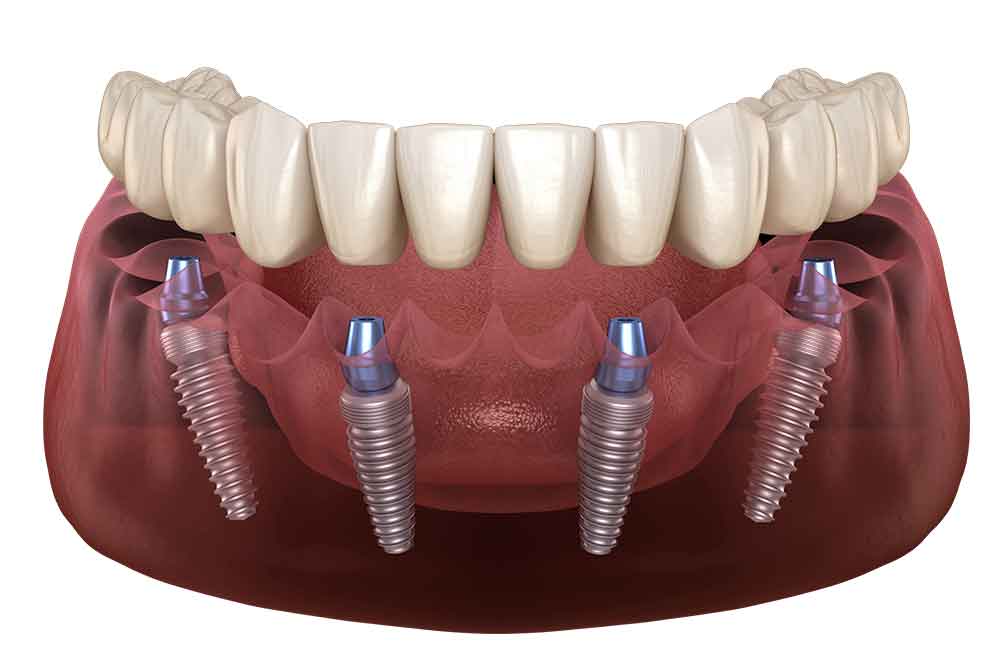 Implant-Supported Restorations
Dental implant-supported restorations offer several unique advantages over their counterparts. The first thing to remember, implants replace the tooth's root. The implant fuses with the bone to stimulate the jawbone, similar to natural teeth.
Traditional dentures are removable and rely upon natural suction or denture adhesive to remain in place. Whereas, implant-supported dentures are permanent, specifically use four or six dental implants to support a full arch. Similarly, an implant-supported bridge consists of two implants, one on each side of the bridge. An implant-supported bridge does not require crowns, which means that no healthy teeth will need altering to support the bridge.
Full Mouth Reconstruction
A full mouth reconstruction combines multiple restorative dentistry procedures to restore the health, function, and balance of your smile and bite. Dental professionals use the term, full mouth reconstruction anytime a dental treatment plan addresses all teeth in the mouth.
It will address any gum disease and prepare your mouth for a combination of dental restorations. Additionally, your mouth will be prepared for a smile makeover to enhance your appearance. Our team has a great deal of experience in designing custom treatment plans that will give you the healthiest smile possible.
""
Monahan
Family and Cosmetic Dentistry
8:00 AM – 5:00 PM
8:00 AM – 5:00 PM
8:00 AM – 3:00 PM
8:00 AM – 5:00 PM
Please complete the form, and one of our patient coordinators will get back to you in a jiffy. Alternatively, you may call us at (336) 228-7576.